Modelling
»
Costs
»
Add Cost
Adding a Cost
Add a cost by choosing it from the Add menu in the toolbar.  To start with you'll need to choose a type of cost you're creating.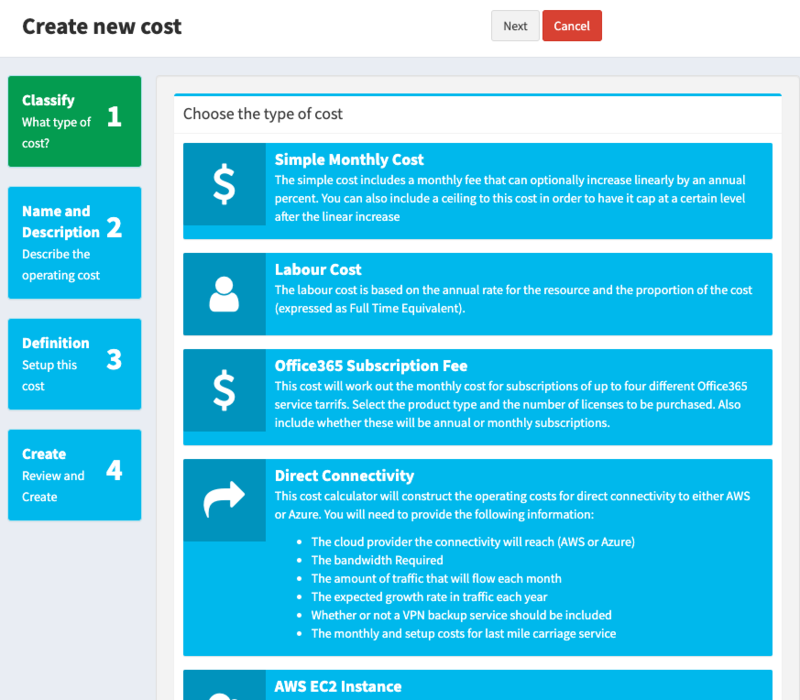 The next step is to setup the basic information about the cost.
This includes:
Name.  The name of the cost should be unique and descriptive.
Description.  Provide a general purpose description for the cost.  This will be included in any specific cost descriptions.
Cost Category.  Costs should be sorted into categories to provide detailed information in the Financial Overview report..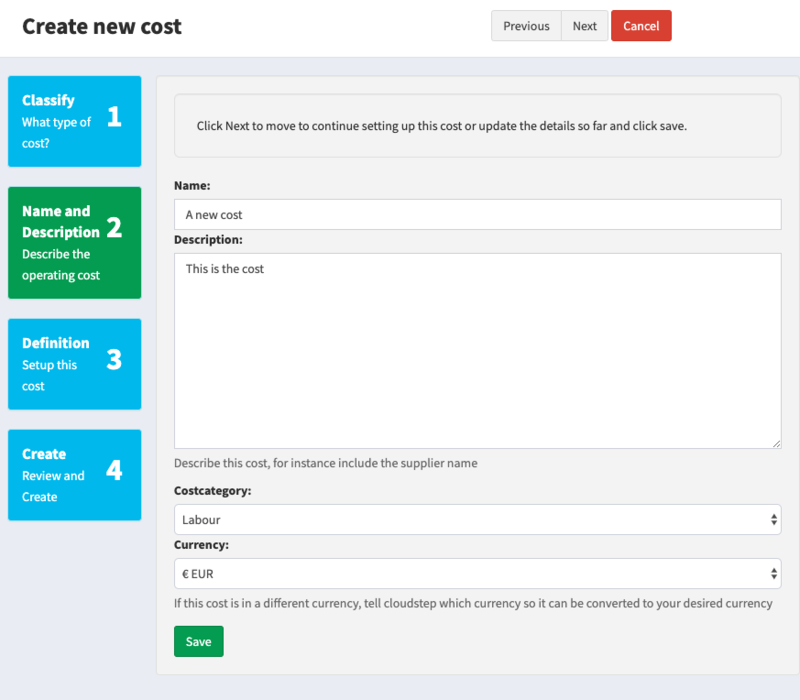 The next step is to define the cost according to the type of cost chosen.  See Cost documentation for more information on this.
The next step is to complete the Cost and Explore it or you can Cancel the creation by hitting that button.