Modelling
»
Applications
»
Add Application
Add Application
Applications can be added using the Add tool in the toolbar.
Define
You will need to provide a name and a start and end date for the Application.  The Start and End dates do not need to be within the modelling period.  You will need to tell cloudstep how the application is currently deployed.  This is considered the Current State but is similar to an Intent.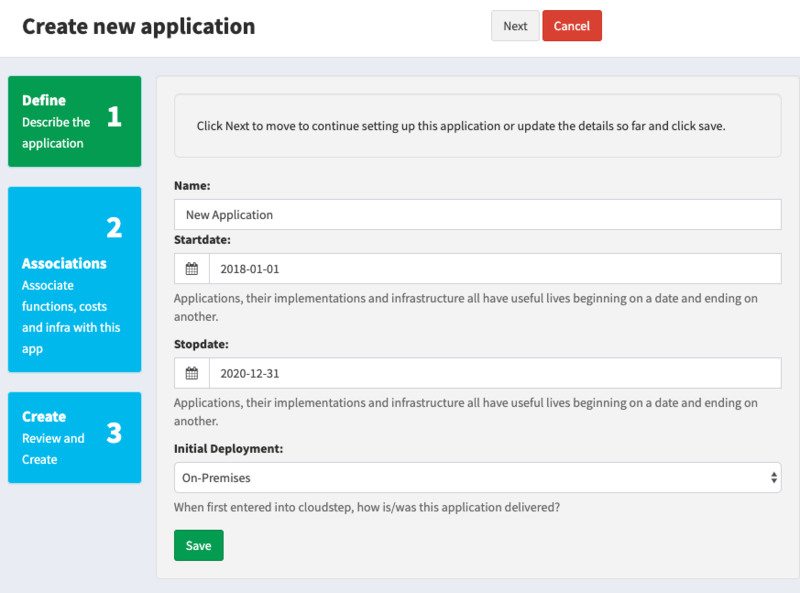 You can associate Functions or Costs with the Application.  You can associate these by finding them in the Browser and dragging them onto this wizard.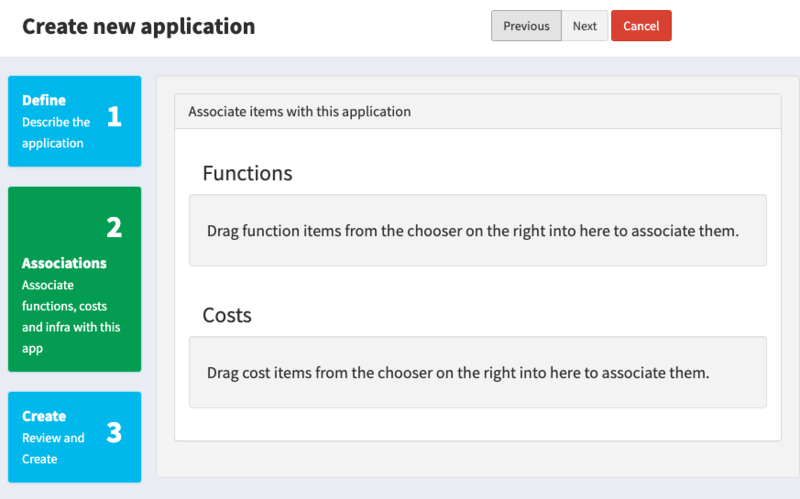 The next step is to either Explore the Application or to hit Cancel to delete it.