Costs
»
Labour Cost
Labour Costs
The labour cost is based on the annual rate for the resource and the proportion of the cost (expressed as Full Time Equivalent).
To create a Labour Cost from the the + menu option select Operational Cost.
Select Labour Cost.

Enter a Name, Description and select a Cost Category for the Labour Cost.
Tip: Give the Labour Cost a name that easily differentiates your cost from other Labour costs. e.g. <Cost Type>: <Cost Role>.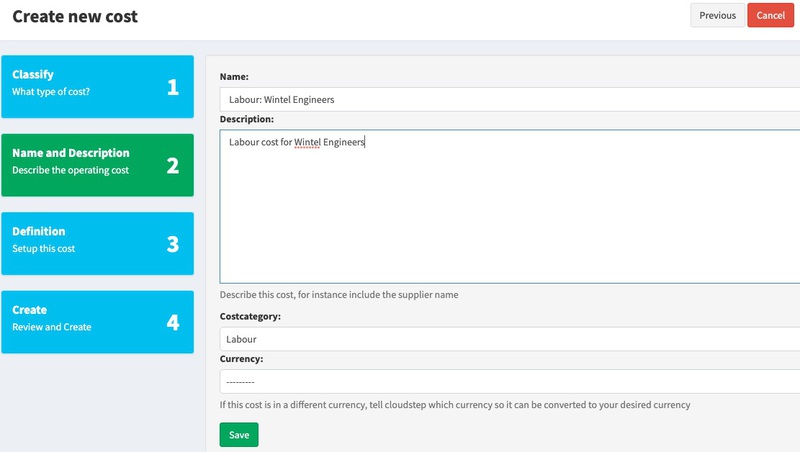 Enter a annual Salary and number of FTEs.
Finally click the Explore button to complete the creation of the new Labour Cost.