Costs
»
Direct Connectivity Costs
Cloud Direct Connectivity Costs
This cost calculator will construct the operating costs for direct connectivity to either AWS or Azure. You will need to provide the following information:
The cloud provider the connectivity will reach (AWS or Azure)
The bandwidth Required
The amount of traffic that will flow each month
The expected growth rate in traffic each year
Whether or not a VPN backup service should be included
The monthly and setup costs for last mile carriage service
To create a Direct Connectivity Cost from the + menu option select Operational Cost.
Select Direct Connectivity.

Enter a Name, Description and select a Cost Category for the Direct Connectivity Cost.
Tip: Give the Direct Connectivty Cost a name that easily differentiates your cost from other Interval Costs. e.g. <Cost:> <Direct Connectivity Description>.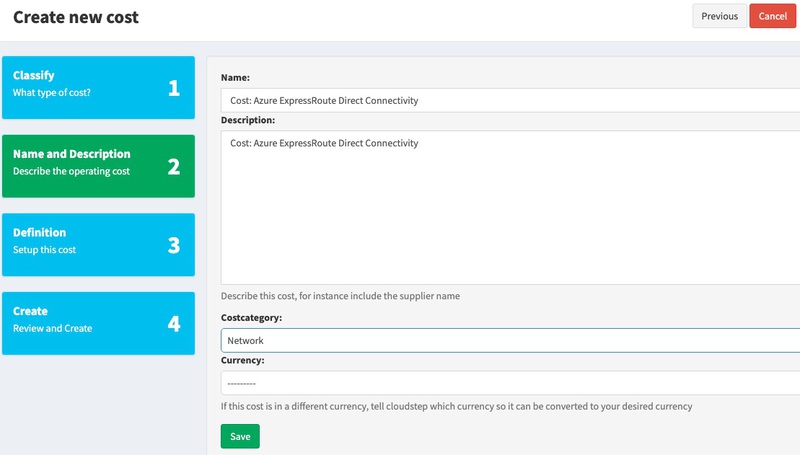 Enter the Bandwith required, Inbound Traffic, Outbound Traffic, Traffic Growth, Cloud Provider, VPN Backup, Carriage Service Setup, Carriage Service Monthly and Select a MegaPort Service (if required).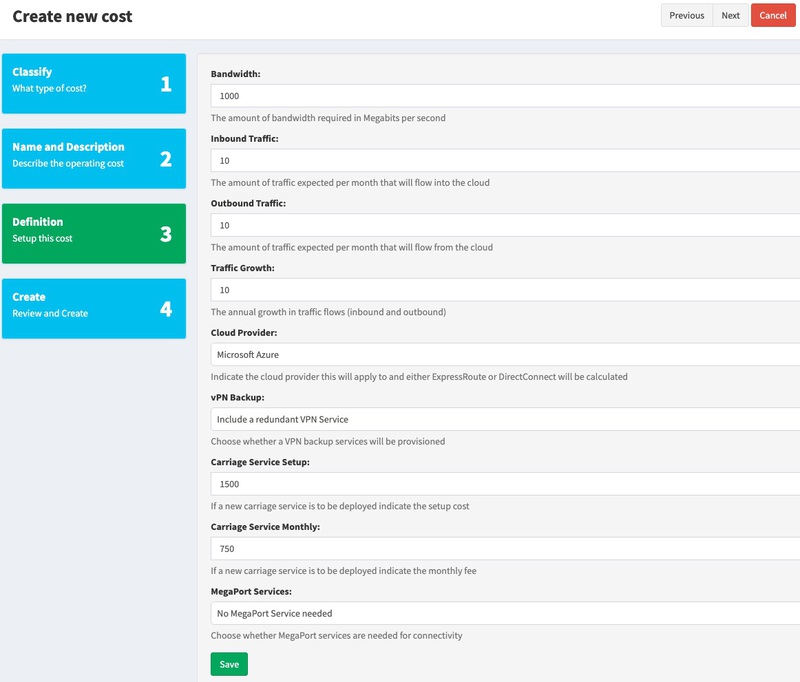 Finally click the Explore button to complete the creation of the new Direct Connectivity Cost.