Costs
»
Azure VM Cost
Azure VM Cost
Azure Virtual Machines (Azure VM) is a web service that provides secure, resizable compute capacity within the Microsoft Azure public cloud. cloudstep® has a native operational cost driver for use with pricing of Azure Virtual Machines.
To create a Azure VM cost from the + menu option select Operational Cost.
Select Azure VM.

Enter a Name, Description and select a Cost Category for the Azure VM Cost.
Note: its useful to create different Azure VM costs for different classes of VMs. e.g. Production machines where no license is required, Production machines which includes SQL, Development VMs etc.
Tip: Give the Azure VM Cost a name that easily differentiates your cost from other Azure VM Costs. e.g. <Intended Workload Class> <Cost Type> - (<Licensing Model> <CostType>).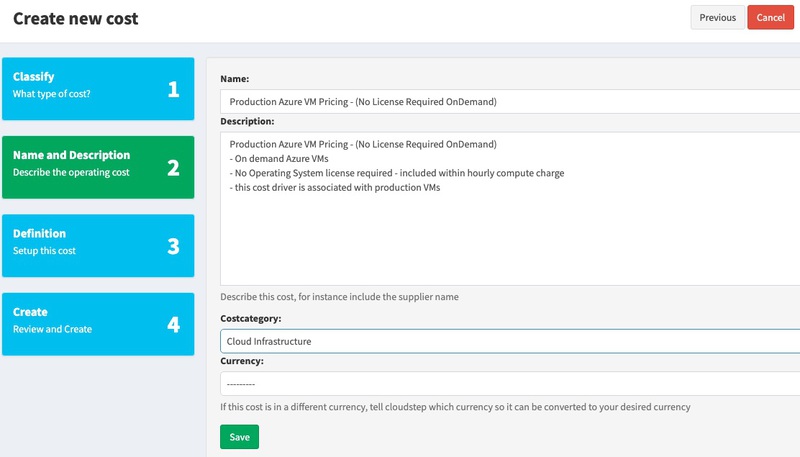 Select a Region, Choose a Licensing Model, Cost Optimizer, Hardware Optimizer, Tenancy Type, Instance Family and Additional Software.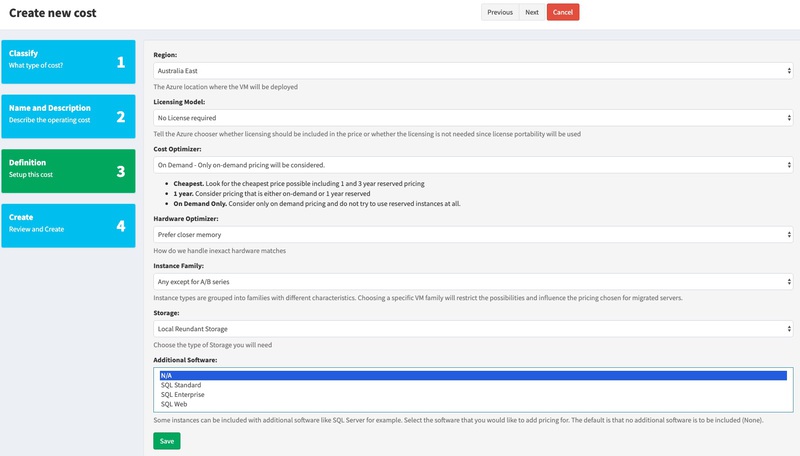 Finally click the Explore button to complete the creation of the new Azure VM Cost.